By Erika Owen, Travel + Leisure
---
Finding a swimsuit is tough for anyone, but when you've got a body shape or size that straight sizing doesn't readily offer, it gets that much harder. Luckily now, more than ever, there are designs and shapes for every body, and we promise these aren't the bathing suits you'd more likely see on your mother or grandmother (though we love those suits, too).
Online shopping offers the most variety when it comes to plus-size swimsuits. But there are some standout brands we always look to for some beach-time inspiration: ASOS, Ashley Stewart, Swimsuits For All, Nordstrom, Forever21. No matter what style you're looking for, you're likely to find it at one of these spots.
We pulled together our favorites from the online options out there. From bold one-pieces to mesh-paneled bikinis, there are enough varieties to keep your beach style fresh for years to come. We kept a few things in mind while digging through the options: coverage, style, and price range. We made sure to find something for every kind of budget.
There's nothing worse than your beach buzz being killed by a less-than-stellar swimsuit. And remember: every single body is a beach body and feeling great on the beach is something we can — and should — all experience.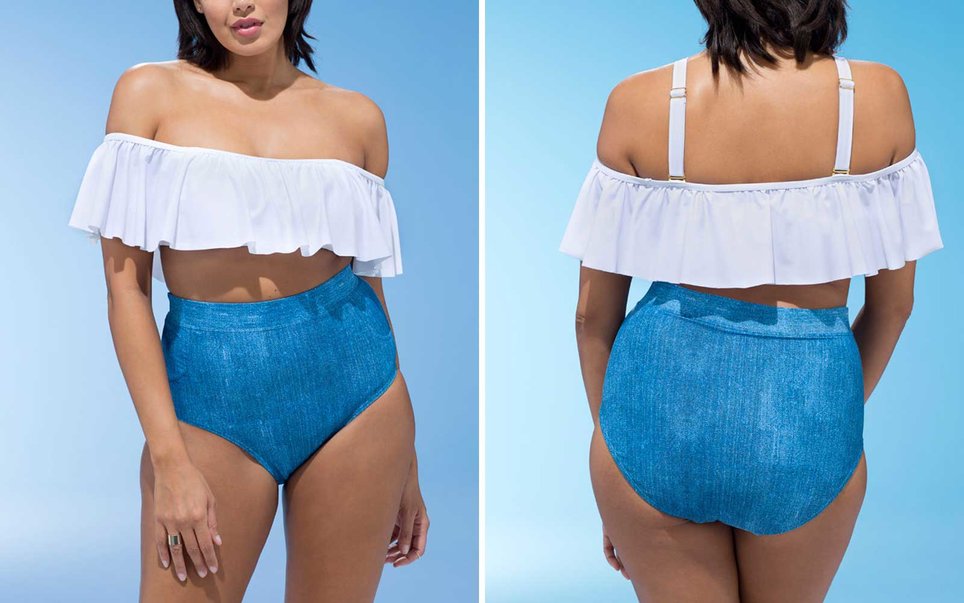 Hera Bikini
There's a good chance no one else on the beach will have a bikini like this — and that's why we love it so much.
To buy: Swimsuits for All, $59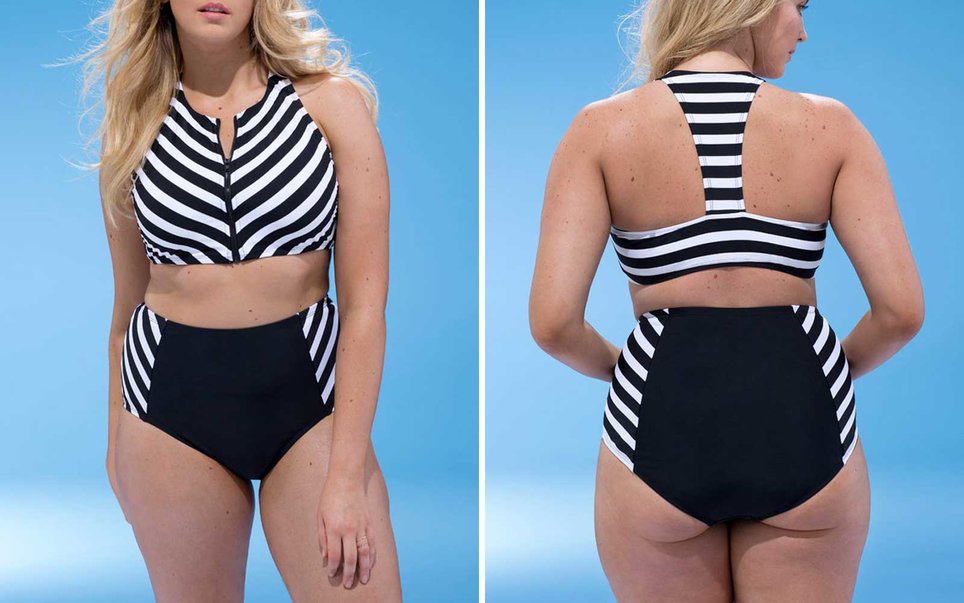 Speedster Bikini
If you're on the hunt for something to keep you looking cute while doing all of your favorite water sports, this racerback bikini has you covered.
To buy: Swimsuits for All, $69
Mentor Bikini
The mesh inserts on the bottom of this bikini are subtle, but make all the difference.
To buy: Swimsuits for All, $46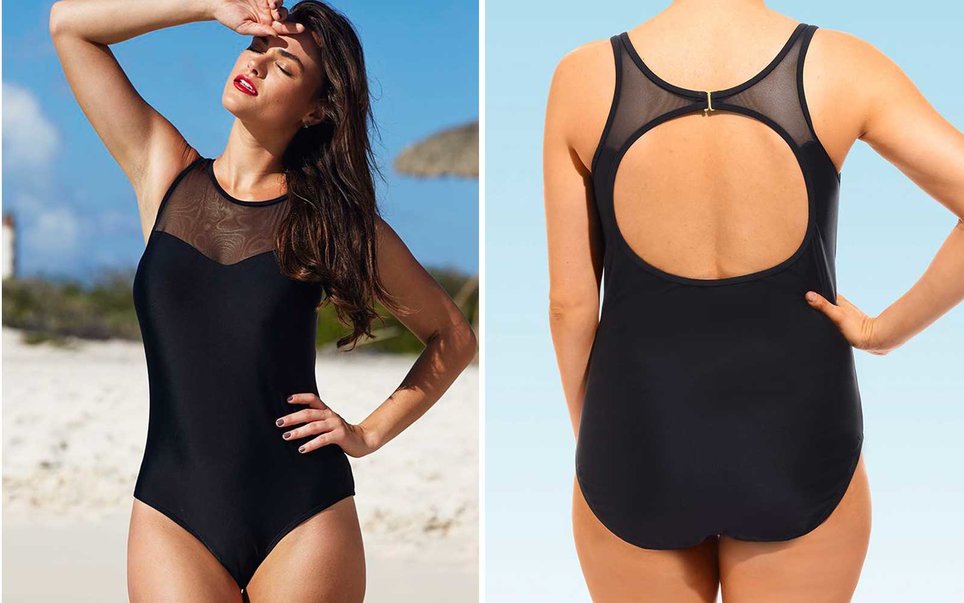 Mesh High-Neck Swimsuit
This classic shape and design gets an upgrade with a high-neck mesh insert.
To buy: Swimsuits for All, $68
---
Source: